Senior Staff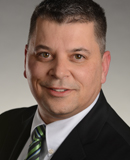 James Laughman, MSW, LSW
President, PerformCare | President, Intellectual and Developmental Disabilities Solutions, AmeriHealth Caritas
James A. Laughman, MSW, LSW, is President of Intellectual and Developmental Disabilities Solutions for AmeriHealth Caritas. In this role, he leads the team that coordinates care and social services for members with intellectual and developmental disabilities. Additionally, he is President of PerformCare®, AmeriHealth Caritas' full-service behavioral health managed care organization (MCO).
Prior to his current appointment, Laughman served as Executive Director of the behavioral health MCO doing business in Pennsylvania. He has devoted the majority of his career to improving the quality of life for people with behavioral, intellectual, or developmental challenges.
For more than nine years, he served as Administrator of Behavioral Health and Developmental Service in Lancaster County, Pennsylvania. Other notable achievements include his leadership with the Lancaster County Public Health Partnership and his state appointment as trustee on the board for Norristown State Hospital.
He has also dedicated many years of service to breaking the cycle of homelessness. As Lead Administrator for the Coalition to End Homelessness in Lancaster County, Laughman oversaw the successful application for $2.2 million in U.S. Department of Housing and Urban Development (HUD) funding, and the implementation of that award to provide permanent housing for families most in need.
Through Laughman's leadership as County Human Services Administrator, Lancaster County implemented an efficiency program featuring innovative software for human services programs administration that reduced service duplications and increased access to information that helped the county save more than $600,000 and improve response time.
Laughman continues to work to lower costs and improve care. He encourages state and federal lawmakers to fund efforts to help revitalize neighborhoods and address social determinants that impact health and wellness, such as housing, neighborhood safety, and health care. In addition, Laughman is a passionate advocate in helping to combat the opioid epidemic, promoting mental well-being and reducing stigma associated with behavioral health challenges.
Laughman earned a master's degree in social work from Temple University.
He serves on the board for Special Olympics Pennsylvania and helps advance its mission promoting inclusivity in all dimensions of life for people with intellectual and developmental disabilities. Laughman also serves on the board of the Association for Behavioral Health and Wellness.
Read more

Read less

of James Laughman, MSW, LSW's bio

Valery Bailey, MPA, CPM
Executive Director
Valery Bailey is the Executive Director of PerformCare. Part of AmeriHealth Caritas, this national, full-service behavioral health managed care company is ensuring access to treatment and achieving clinical outcomes through service excellence for youth and families in Medicaid, Medicare, and commercial plans.
Her primary role as Contracted System Administrator for the New Jersey Children's System of Care is to manage access to treatment for youth up to the age of 21, and oversee clinical services, member engagement, information technology, operations, and quality improvement.
Ms. Bailey's 35-year career in human services began on the front lines of care as a direct support professional, behavior specialist, and regional trainer. She served the New Jersey Department of Human Services (DHS) for 20 years, honing her knowledge of state and federal regulations. Her DHS accomplishments led to an appointment by the Commissioner to the Office of the Chief of Staff, where she served as a Special Assistant to the Deputy Chief of Staff and then to the Chief of Staff.
In 2006, when Governor John Corzine signed legislation creating the Department of Children and Families, Ms. Bailey joined its inaugural leadership. Her extensive work in establishing and reengineering business practices led to her appointment to the Director of Contract Administration, Accounting and Procurement, where she served until she left state services for the private sector.
After her lengthy career in the public sector, Ms. Bailey assumed the role of Executive Director for The Mentor Network, overseeing two state operations. She managed a leadership team of eight and a general workforce of 1,000 employees and more than $50 million in revenue.
Ms. Bailey also served as the Director of Administration for Covenant House Pennsylvania (CHPA), which supports homeless, runaway, and trafficked youth. Before joining PerformCare, she was the Vice President of Operations for a behavioral health organization. Her responsibilities included business development, contract management, staff development, state and federal compliance, and payer and community relations.
Ms. Bailey earned a Bachelor of Arts in sociology from Rowan University and a Master of Science in public administration from Rutgers University. She is a certified public manager and certified mediator, and trained through the National Association of Regulatory Administrators. She is a member of the American Society of Public Administrators and the National Association for People with Developmental Disabilities. She has garnered awards that include Top Performing Executive, Top Quality Performer, Stars Award for Excellence, and recognition from the National Association of Black Business Women.
Read more

Read less

of Valery Bailey, MPA, CPM's bio

Alfonsina Comune, MPA
Director of Information Technology
Alfonsina Comune is Director of Information Technology. Her primary role is to manage the overall management information system (MIS) functionality and oversee the strategy for implementation and use of technology for PerformCare. She is responsible for ensuring compliance, data integrity, adherence to best practices, and a commitment to continuous improvement.
With more than 30 years of public sector experience, Comune has a strong foundation in implementing large-scale technology projects. She is an experienced public sector manager with extensive experience in operations management, large-scale program design, project management, strategic planning, research, policy development, and analysis. Her lifetime professional achievements include improved consumer outcomes through policy making, information technology (IT) program design, IT project management, and contracting initiatives. Expertise in both the private and nonprofit arenas has paved the way for an understanding of social service systems and state IT solutions and requirements.
Comune directly oversees the PerformCare IT subcontractor, IT help desk, IT business analysis, and IT application support functions. Her department leads the business requirements-gathering and quality assurance technical processes. In addition, she collaborates with the MIS subcontractor and AmeriHealth Caritas IT resources to identify functional, flexible, and scalable IT solutions that meet the needs of customers and the state.
Comune has been an associate with PerformCare since 2011.
Read more

Read less

of Alfonsina Comune, MPA's bio

Ankur Desai, MD
Medical Director
Dr. Ankur Desai is a medical director for PerformCare's operations in New Jersey, which serves as the contracted systems administrator for the New Jersey Children's System of Care.
He is primarily responsible for the clinical oversight, training and guidance of staff involved with completing phone triage assessments and utilization management reviews for behavioral health services provided through the New Jersey Children's System of Care.
Dr. Desai is an integral member of the PerformCare Quality Improvement Committee, responsible for the Outlier Management Program and the enhanced care coordination initiatives. He is also involved in the ongoing maintenance and optimization of the inter-rater reliability assessment process for clinical decision making pertaining to behavioral health services provided through the New Jersey Children's System of Care.
Dr. Desai, who earned his Doctor of Medicine from Tufts University School of Medicine, joined PerformCare in 2009. Through strategic planning and collaboration, he developed a system-wide disease management model for children and adolescents with bipolar disorder. Dr. Desai is also actively involved in the development and maintenance of the Utilization Management program for behavioral health services provided through the New Jersey Children's System of Care.
Dr. Desai's behavioral health career began in 2001 at the University of Maryland/Sheppard Pratt Health Systems, where he served his residency in general adult psychiatry. He then entered a two-year fellowship program in child and adolescent psychiatry at Johns Hopkins University School of Medicine.
Next, Dr. Desai became a staff psychiatrist at CPC Behavioral Healthcare, providing outpatient psychiatric services to children and adults. In 2008, he started work as a psychiatrist for Community Treatment Solutions, an agency that specializes in providing therapeutic residential services to adolescents with a history of trauma.
Dr. Desai continues to maintain a private practice — Premium Psychiatry Services of Central New Jersey LLC — where he provides outpatient medication management and psychotherapy services for children and adults, and performs school-based consultations and child study team evaluations for several local school districts. He also works as a direct provider of psychiatric services for a local therapeutic school.
Board certified in adult, child and adolescent psychiatry, Dr. Desai's expertise includes attention deficit hyperactivity disorder, and childhood anxiety and mood disorders. He has written and co-authored several articles on child and adolescent behavioral health issues, including psychotropic medications, medical marijuana and the effects of computer screen time on youth and families. Dr. Desai was ranked among New Jersey's "Favorite Kids' Docs" in NJ Family Magazine in 2012.
Read more

Read less

of Ankur Desai, MD's bio

Alexandra M. Morales, MS, LPC, ACS
Director of Clinical Services
As Director of Clinical Services, Alexandra Morales is responsible for the effective implementation of all care coordination and Utilization Management programs, with oversight of all nonmedical clinical staff. Ms. Morales develops and implements clinical policies and procedures; leads operational and functional support for Utilization Management activities, including enhanced care coordination; and identifies and implements best-practice protocols.
Ms. Morales ensures compliance with regulatory guidelines; helps foster strong collaborative relationships with other agencies, providers, and policymakers; identifies and monitors operational and service outcomes; and assists with new program development. Additionally, in collaboration with the Medical Director and Director of Quality Management, Ms. Morales tracks and trends utilization of behavioral health, developmental disability, and substance use services to identify service gaps and opportunities to improve efficiency.
Before joining PerformCare, Ms. Morales served as Director of Community Programs for Community Treatment Solutions. Her other roles for Community Treatment Solutions included Program Director: Intensive Clinical Services and TRAIL, Lead Clinician, and Staff Clinician. Ms. Morales has also served as a Children's Intervention Specialist for Steininger Behavioral Care Services and as Supervisor of Children's Services and Counselor for the Cumberland County Guidance Center.
Ms. Morales earned a Master of Science in human services — mental health counseling from Capella University in Minneapolis, Minnesota, and a Bachelor of Arts in psychology from Richard Stockton College in Pomona, New Jersey.
Ms. Morales is an approved clinical supervisor who has been certified in trauma-focused cognitive behavioral therapy. She has been a member of the Southern Region Children's Council Committee and the Cumberland County Children's Interagency Coordinating Councils. Ms. Morales has also consulted for the New Jersey Division of Child Protection and Permanency's Focus on Supervision and Permanency Roundtable events.
Read more

Read less

of Alexandra M. Morales, MS, LPC, ACS's bio